Hotel Information
Online Hotel Booking
Avilable soon.
Sofitel Xi'an on Renmin Square
Chinese Name: 西安索菲特人民大厦
Address: 319 Dongxin Street (Dongxin Jie), Xincheng District, Xi'an 710005, China
Telephone: +86-29-87928888 400-699-8818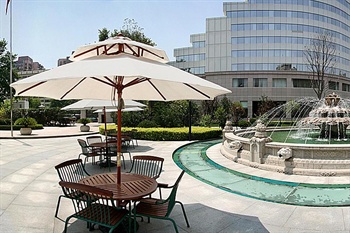 About Xi'an
Xi'an, located in central-northwest China, records the great changes of the country just like a living history book. Called Chang'an (meaning the eternal city) in ancient times, it is one of the birthplaces of the ancient Chinese civilization in the Yellow River Basin area. As the eastern terminal of the Silk Road and the site of the famous Terracotta Warriors of the Qin Dynasty, the city has won a reputation all over the world. More than 3,000 years of history including over 1,100 years as the capital city of ancient dynasties, have endowed the city with an amazing historical heritage. Travelers marvel at the numerous historical sites and cultural relics in the city. Attractions within the city of Xi'an include Terracotta Army museum, bell tower, city wall, Muslim quarter, giant wild goose pagoda, etc.
Transportation
Xi'an is one of the most attractive travel destinations in China. Frequent flights, trains and buses connect the city with other major hub cities all around the world and China. Many direct flights are operating every day linking Beijing, Shanghai, Guangzhou, and Hong Kong. Distance between Xian International Airport and the conference venue hotel is 37.5km, about 1 hour by taxi.